---
DINE OUT TO BENEFIT THE SCHOOL
November 17-18, 2022
Mystic Rogue Irish Pub
6070 N. Northwest Highway
https://www.mysticrogueirishpub.com/
(708) 831-5142
Open 11:00 am
15% of your food and liquor bill benefits our school. You must bring the flyer linked below or display it on your phone.
---
Catholic Kolping Society Roast Beef Dinner
Saturday November 19, 2022
Mark your calendars for Saturday, November 19 from 3:00 p.m. – 7:00 p.m. at the Kolping Center, 5826 N. Elston Avenue.
Donation is $20 for members or $25 for nonmembers.
No reservations needed. All are welcome.
---
LADIES GUILD MASS & HOSPITALITY
Sunday December 4, 2022
ALL parishioners are invited to join us in the Auditorium for 9:00 am Mass and stay for Hospitality after Mass.
Come join us for something to eat and to meet old and new friends.
---
LADIES GUILD POTLUCK DINNER AND CHRISTMAS PARTY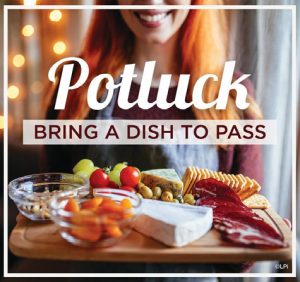 Tuesday December 6, 2022
ALL ladies of the parish are invited.
Bring a dish and join us for a fun evening of delicious food, raffles, and games.
Bring a friend and double your fun!