APRIL 2021 UPDATE
The two chalices and the ciborium are now back from being re-plated and they look glorious!
These were sterling silver to begin with and were cleaned and gold plated as needed. The ciborium was already being used in the tabernacle, but now is even more fitting to hold the Body of Christ.
The two chalices are ready for our own use or for visiting priests as well.
Please see the pictures below so you can see the result your generous donations .
The tabernacle is not completed yet but should be ready within a few weeks.
Father Mike will you posted as the renovations continue.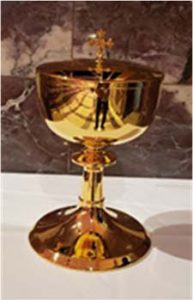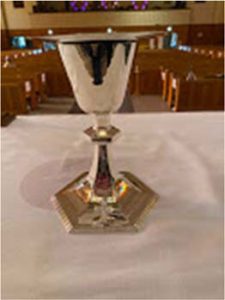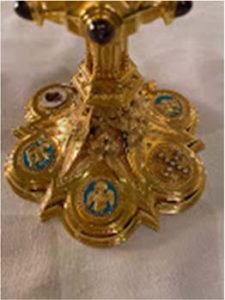 ---
MARCH 2021 UPDATE
Thank you for all those who donated for the tabernacle, ciborium, and two chalices that are being restored. We've raised enough money now for those specific items, over $8,500 was collected, praise God!