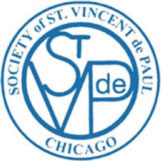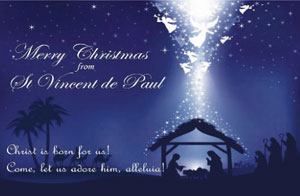 The purpose of the Christmas Sharing Program is to provide gifts to families in need during the Christmas Season.
This small gesture can help adults and children experience the magic, joy, and spirit of the Christmas season.

Gifts collected from our Christmas Sharing Program will be distributed to the Mission of Our Lady of the Angels. The Mission of Our Lady of the Angels is located in the West Humboldt Park area on Chicago's west side. This area is one of the poorest neighborhoods in Chicago.
The purpose of the Mission is twofold:
To assist the materially poor

To share the treasures

of the Catholic faith.
GIFT GUIDELINES
Please do not wrap the gift – gift bags are acceptable.
All items must be new.
The gift can dropped off at  the St. Elizabeth of the Trinity Church at the Masses on Saturday, December 4th and Sunday, December 5th.
Due to strict Covid 19 guidelines, we are requesting that no clothes be purchased which require a size.
Gift Suggestions :
Hats, Gloves, Scarves

Colored Pencils / Crayons / Chalk

Socks

Any Clothing Items Not Requiring a Size

Etch-A-Sketch / Other Drawing Toys

Plastic Toy Animals / Stuffed Animals

Craft Kits (Sewing, Beads etc.)

Play Science Kits

Jump Ropes

Books (Non-violent, Non-magic)

Model Planes / Trains / Cars

Play Doctor / Play Kitchen / Any Play Grown-up

Toy Cars / Trucks

Basic Sports Equipment – ESPECIALLY Basketballs

Legos

Erector Sets

Tinker Toys

Lite Brite

Non-violent Games

Other Educational Toys
We thank you for your kindness and generosity and we wish you a Blessed Christmas Season.
The St Vincent de Paul Society
St Elizabeth of the Trinity Conference