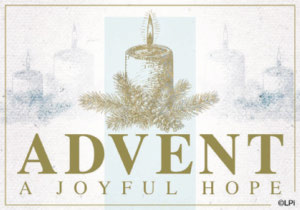 The season of Advent, and the new liturgical year, begin the weekend of December 2-3.
There is a special Advent calendar inserted in all hard copies of our bulletin this week.
It includes all our liturgical offerings for the seasons of Advent and Christmas. Please take a bulletin this weekend.
There is also a wide variety of printed material to help you get into the spiritual aspect of the season.
You can find these materials at all church entrances.
Finally, if you as an individual, or a family, would like to assist in the lighting of the Advent Wreath each Sunday simply let an usher know before the Mass so they can inform the deacon and the priest.