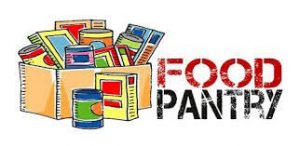 Effective Tuesday December 7, 2021, the St. Elizabeth of the Trinity Parish Food Pantry has been operating out of its new location on our Main Campus.
It is located in the Gym Building at 5859 N. Moody. Entrance will be off the parking lot behind the Church.
The Food Pantry hours will be on Tuesdays from 9:30 am – 10:30 am.
These times provide some flexibility for volunteers and patrons while avoiding conflicts with School drop-off, recess and pick-up.
Sign-Up Genius will be used to communicate the need and scheduling of volunteers.
The link to sign up at Sign-Up Genius is :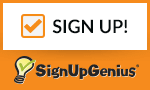 Once you are signed up, your email address will be used to provide you with further updates.
You can also email us directly at food-pantry@stelizabethtrinityschool.org to have your email address added to the list for updates.
There will be a great need for volunteers over the next couple of weeks to prepare the new space and move the stock. The Sign-Up Genius site will have the latest updated information.
The St. Elizabeth of the Trinity Parish Food Pantry is a ministry of our parish with the objective, for those who serve and are served, to experience the unconditional love of Christ. It is through experiences like this that we can all grow in our relationship with God and know that we are loved.
It is also our hope that as we continue to unify our "new" parish, that this ministry will be a means to enhance our relationships with our fellow parishioners as we work together in performing the corporal work of mercy of feeding the poor.
Love & Peace,
Shannon and Jerry Nelson
St. Elizabeth of the Trinity Food Pantry Managers