Annual Tree Lighting Ceremory
December 10, 2016
« To Picture and Video Gallery
Thank you to Kim Basso and the Girl Scout Troops
for assisting us with the Annual Tree Lighting Ceremony in the Prayer Garden.
"The tree lighting was such a great event and it was so amazing to see a community coming together.
The girls made 90 care packages for homeless people before
the mass and came together with the holiday spirit."
Kim Basso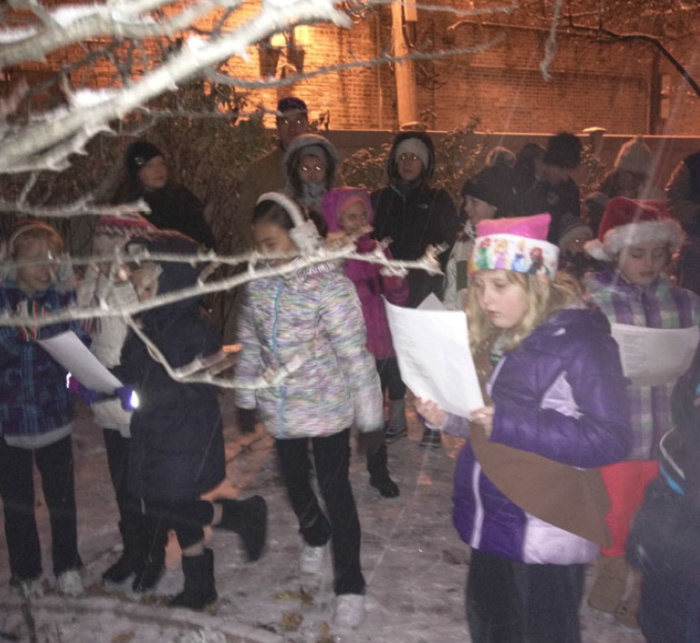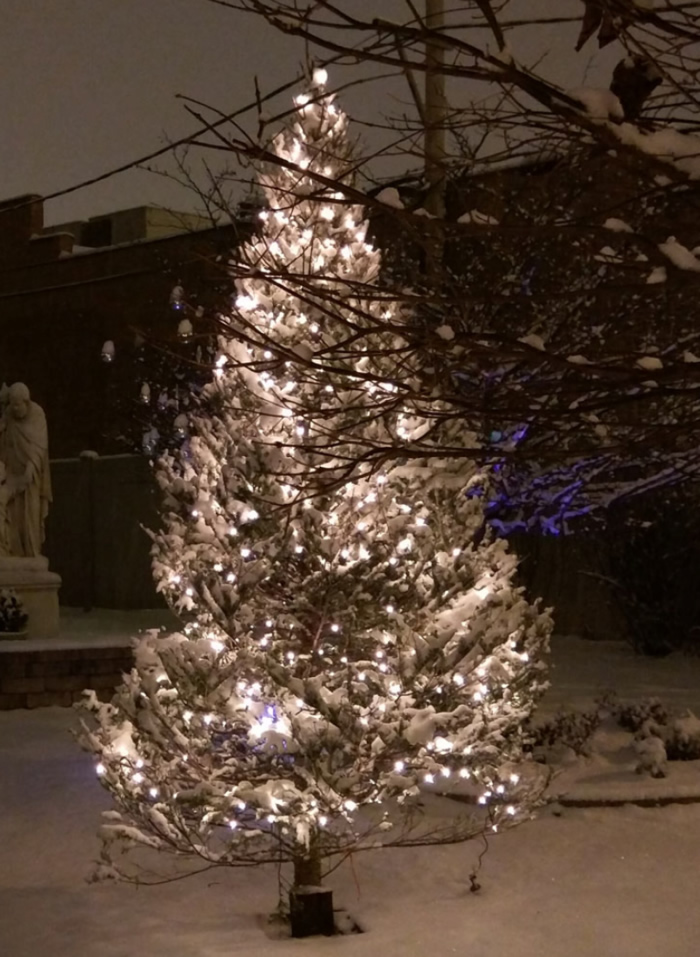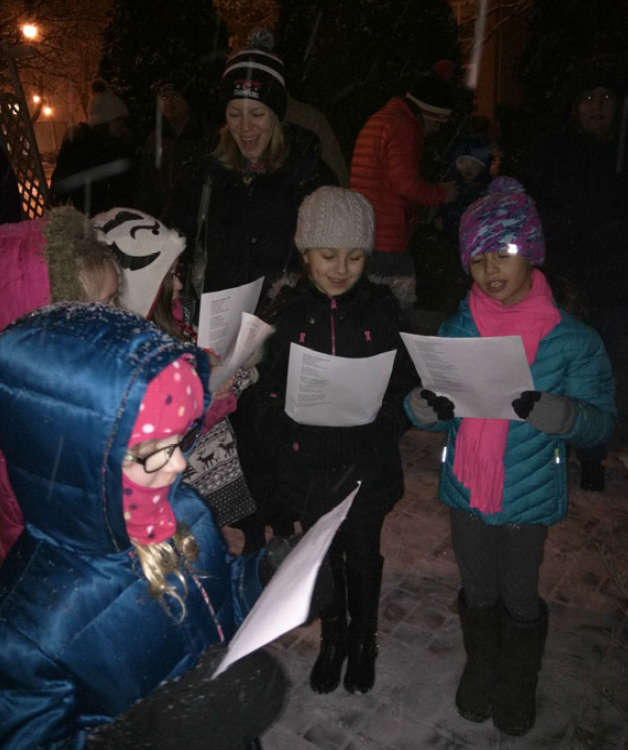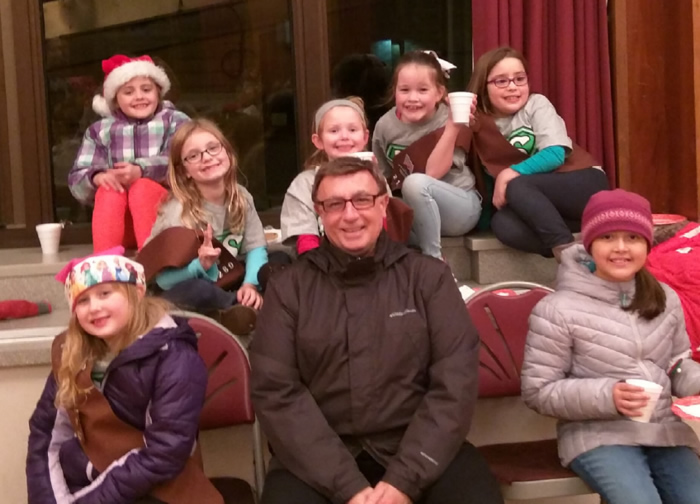 The girls and Fr. Mike enjoyed hot chocolate and cookies
in the Holy Name Auditorium after the tree lighting.