Pictures and Videos of Previous Events
Parish Life – Girl Scouts – Beautifying Our Prayer Garden
May 13, 2017
On Saturday, May 13, four of our St. Tarcissus Girl Scout Troops came together to help in the Prayer Garden. What we found was not just a day of planting flowers, but a day of caring for nature, God's creatures (who the scouts found were the worms and small bugs in the garden which the girls ensured didn't get hurt in the gardening process), and an overwhelming sense of community and pride. I think we intended for this to be a gardening project, but it turned out to be so much more. Our Juniors made inspirational signs that helped us reflect on what the garden means to us, our first grade daisies used recycled items to help beautify the garden, and both of our brownie troops planted flowers to adorn the tree and made a walkway into the garden of hand painted stones.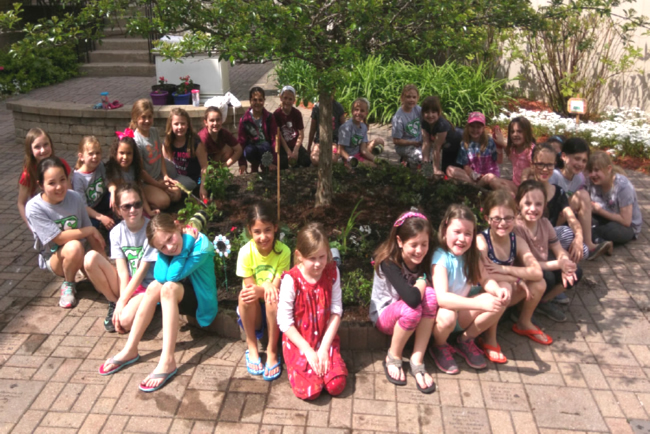 We hope that our fellow parishioners find this to be as inspirational to them as it is to our Girl Scouts and that we can continue this tradition each year to not only give back to our community, but to renew a small space for all to reflect and pray.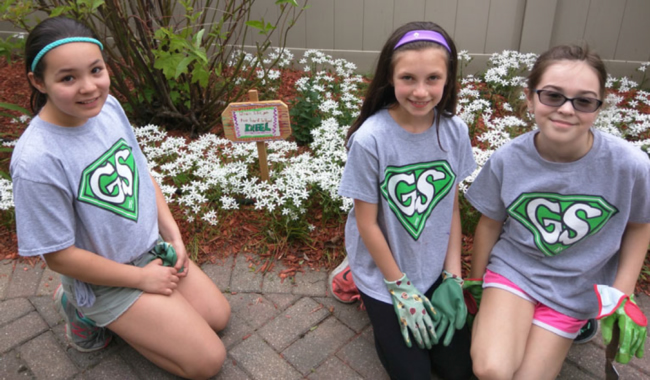 Special thanks to the following Troop Leaders: Amy Daley (First Grade Daisies), Susan Wenzel and Kim Basso (Second Grade Brownies), Michelle Camarillo and Wendy Bucks (Third Grade Brownies), and Angie Schuler (Fourth Grade Juniors), along with parishioners, Patty Klienhubert and Irene Golec who maintain the Garden.
Kim Basso – Girl Scouts Coordinator