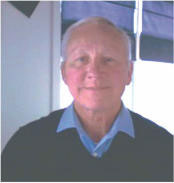 Anthony (Tony) Lupinski was born and raised on the South Side of Chicago making him a die-hard White Sox fan.  As a member of Our Lady Gate of Heaven Parish, he attended Mass and grade school and subsequently attended and graduated from Mt. Carmel High School.
He and his wife Carol met in 1970 and married in 1973. They have two children and eight grandchildren and currently reside on the Northwest Side of Chicago (and Tony is still a Sox fan).
The Lupinski family attended St. Cornelius where both children attended school and their first seven grandchildren were baptized. The last grandchild was baptized at St. Elizabeth of the Trinity.
Carol and Tony have been active in parish life and have served in several ministries and intend to continue at their new home at St. Elizabeth of the Trinity. 
Tony is a Eucharistic Minister, a Lector, a Minister of Care and now a member of the Parish Council. He looks forward to making new friends as well as staying in touch with old friends.