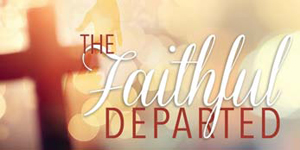 We will erect a shrine dedicated to all the faithful departed at the St. Joseph Altar during the month of November 2021.
You may drop off pictures of your deceased loved ones at the rectory at any time. Please have your name and phone number on the back of the photo(s).
The pictures will be available for pick up in the vestibule in December.