Religious Education Family Handbook – pdf Document
———————————————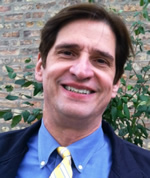 Religious Education Office at St. Tarcissus Parish
The St. Tarcissus Parish Religious Education Office assists with several aspects of our children's faith formation. The office works with children (and their families) in Pope Francis Global Academy (our school) and children (and their families) enrolled in public and non-Catholic schools. It is the mission of the RE office to assist parents with the religious education of their children.
Welcome!
Welcome to Religious Education at St. Tarcissus Church. Religious Education is a place for children to belong. Each child is important. Each child is a gift from God. Each child "belongs" here in this church. We encourage one another and our children to experience Christ.

As followers of Christ we are called to act. Service is an important part of our religious education experience. We are active members in the mission of the Church. I hope your entire family will grow in faith as we work together in service.
All Religious Education Starts at Home
All Religious Education starts in the family. The desire to teach the faith to your child starts with your example at home. There is nothing we can teach your child that can replace what you can teach your child at home. If you are active in your faith, your child will notice. If you place a low priority on God and faith, your child will also notice. A good gauge of the priorities you have in your life will be reflected in the time and resources devoted to those priorities. We spend both time and money on our priorities.
The Director of Religious Education
The St. Tarcissus Religious Education office is staffed by a part-time Director of Faith Formation, Larry Cubalchini. Mr. Cubalchini is the only paid employee in the RE Office. He has been at St. Tarcissus for eight years now. He also works on a voluntary basis with a small outreach ministry in the Archdiocese. Before his return to Chicago he worked at a parish in DeKalb, Illinois, in the Rockford Diocese. The primary duties of the Director of Faith Formation are to coordinate and manage the Saturday Religious Education Program for public school students, and to coordinate and assist in the preparation of children for the Sacraments of Reconciliation, Eucharist, and Confirmation. The DRE makes sure our Sacrament preparation programs meet the guidelines of the Archdiocese of Chicago, and the Roman Catholic Church.
Saturday Religious Education Program
The Saturday Religious Education Program is for children in Kindergarten through 8th-grade that attend a non-Catholic school. The program gives children a chance to grow in the knowledge of Jesus and our Catholic faith. In addition to regular attendance in RE classes, children are required to complete homework (with their parent's help), attend Sunday Mass on a regular basis, and participate in other parish activities here at St. Tarcissus. Our RE program also has extra activities that children are welcome to join (Religious Education Choir, Service Projects, Retreats, Trips). St. Tarcissus is a great parish for your child and you to grow in faith. We meet 1 or 2 Saturdays each month during the school year starting at 8:30 am until 11 am. There is modest tuition for attending Saturday Religious Education Classes (to cover the costs of books and other expenses). For more information, you may review the RE Handbook – pdf Doc. You may also print forms from the Registration / Forms page.
Sacrament Preparation Programs
(First Reconciliation, First Eucharist, and Confirmation)
All Sacrament Preparation Programs meet the requirements set by the Archdiocese of Chicago. Students in both Catholic school and Saturday Religious Education classes must complete two years of preparation before First Reconciliation and First Eucharist. Students wishing to receive the Sacrament of Confirmation must also complete a 2-year preparation process. There are modest "Sacrament fees" to cover the expenses of Sacrament preparation that are due during the process. More information can be found in the "Sacrament" section of this parish website.
High School Confirmation Program
St. Tarcissus has a preparation program for High School Students that wish to receive the Sacrament of Confirmation. Families with high school students seeking to complete the Sacrament of Confirmation will work on an individual basis with a facilitator. Contact the Faith Formation Office for information.
Children's Liturgy of the Word
During the school year, St. Tarcissus has a special Children's Liturgy of the Word for kids in grades 1 through 6 at the 9:30 am Mass. We invite your children to experience the word of God in language that is easier for children to understand. CLW is led by teams of parents on a rotating basis. The Religious Education Office helps train volunteers for CLW. More information can be found in the Children's Liturgy page.
Volunteers of All Types
Our many parish programs (Religious Education and others) are made possible due to the many adult volunteers that give of their time and talent. Please consider sharing your time and talent to help our families grow in love and faith of Jesus. Please contact our DRE, Larry Cubalchini to volunteer and assist in one of our many programs.
The Religious Education Office
The Religious Education Office is located in the parish rectory at 6020 W. Ardmore Ave. The phone number is 773-763-8228. You may also reach the RE office by email at st.tars_rep@yahoo.com.