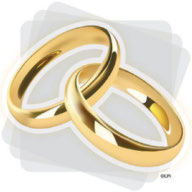 Were You Married in 1973?
Have you registered for the annual Golden Wedding Anniversary Mass?
Couples celebrating their 50th wedding anniversary from across the Archdiocese of Chicago are invited to gather together for
the Golden Wedding Anniversary Mass that will be celebrated by Cardinal Cupich on Sunday, September 17, 2023 at 2:30 p.m.
The Mass will be held at Holy Name Cathedral 735 N. State Street in Chicago, Illinois.
Please email gwa@archchicago.org or contact the Parish office with any questions.
To register online, please visit pvm.archchicago.org/events/golden-wedding.