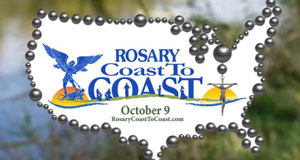 Join us on Sunday October 9 to be part of the nationwide Rosary Coast to Coast !
We will start gathering at 2:30 pm at Caldwell Woods off the Harts Road or Caldwell entrance. Follow the signs to our location
Father Leo will lead the Rosary starting at 3:00 pm. Bring a lawn chair or umbrella if you wish !